Apt Notes Plus
Take notes the simplest way possible and stick them onto your home screen with a nifty custom colored widget.
Apt Notes plus is the advanced version of the free Apt Notes with support for custom colored notes, easier note management and a cleaner interface. Tap the creases on the widget to switch between the notes. Backed up notes can be found on the SD card in the AptNotes directory.
NEW: instant import notes straigt from your desktop browser using your handheld's camera! Try it here!
Try before you buy: backup and restore is compatible between Apt Notes Plus and Apt Notes!
Compatibility: Android 1.5 and above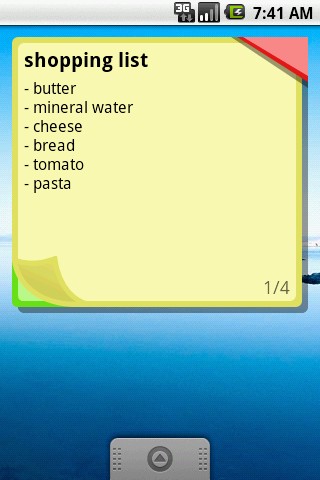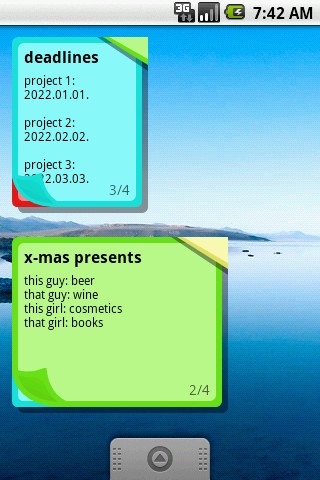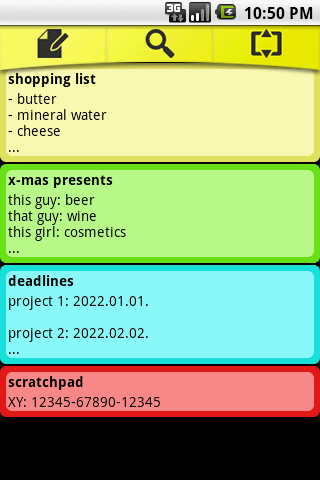 More apps